Legaltext
18.00 € *
Price in reward points:
250
Product Code:

swt-002

Reward Points:

27
In many countries (especially in the European Community) your information (texts) like Imprint, Terms, etc. have to be 100% correct and legal save.
But nowadays it is very difficult to publish correct texts.
With this extension it is an easy and comfortable way to do so.
The most important texts are reviewed constantly by laywers (IT-Recht) and updated as automatically in your shop(s).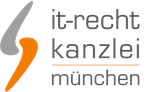 Features
--------
* Multistore
* Settings per store
* Defineable folder for PDF documents
* Defineable notices per email whenever a text is updated
* Assign active store languages
* Assign available texts
* Add Countries whenever needed
* Display a proven certificate (linked automatically with certificate page)
* Display of logos / bagdes
* Defineable position and layout of logos / badges
* Extensive log

Compatibility
OpenCart
2.x
Modificationtype
OCMod
Yes
Related Products