Custom Shipping OC 3.0.x
49.80 € *
Price in reward points:
400
Brand:

OSWorX

Product Code:

sws-001-30

Reward Points:

40
Custom Shipping is mighty module to offer individual shipping methods based on several, custom rules.
While the standard shipping modules are almost not very user friendly - no or less configuration, no custom and defineable titles and texts, defining costs is only basic and limited to one (1) value only.
Here comes Custom Shipping - with it you are the only limit.
Use it to define every and each cost - for every possible shipping method like:
Post, DHL, UPS, Flight, Express and so on.
Features
Full language support
Defineable for all (already) defined geozones
Defineable title per active language [optional]
Defineable text per active language [optional]
Defineable infotext per active language [optional]
Minimum value
Assign to one/many/all customer groups
Assign to one/many/all stores (multistore)
Infinite shipping methods
Unlimited rates
Different methods for calculation: subtotal, weight, article count, volume, distance

Incremental or Decremental calculation
Exclude ZIP codes
Valid ONLY for ZIP codes
Exclude IP-Addresses
Distance Calculation (w. Google API)

Compatibility
OpenCart
3.0.x
php 8.1.x Compatible
Yes
Modificationtype
Event
Yes
Related Products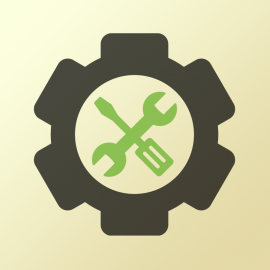 Module development 3.0.x
Brand: OSWorX
Product Code: serv-3003
78.00 € *
Custom development of an extension for OpenCart version 3.0.x

E.g. connection to a payment gateway, delivery service, warehouse, stock keeping.
Price includes all preliminaries (e.g. check of an existing API, feasibility, etc.), the final price will be announced after clarification of all details.